it's all about the finish.
Tamworth Balustrade specialisTS
As a local and family-owned business in Tamworth, we have had our own unique challenges, leading us into the strengths and values that Country Custom Balustrades + Fencing are today.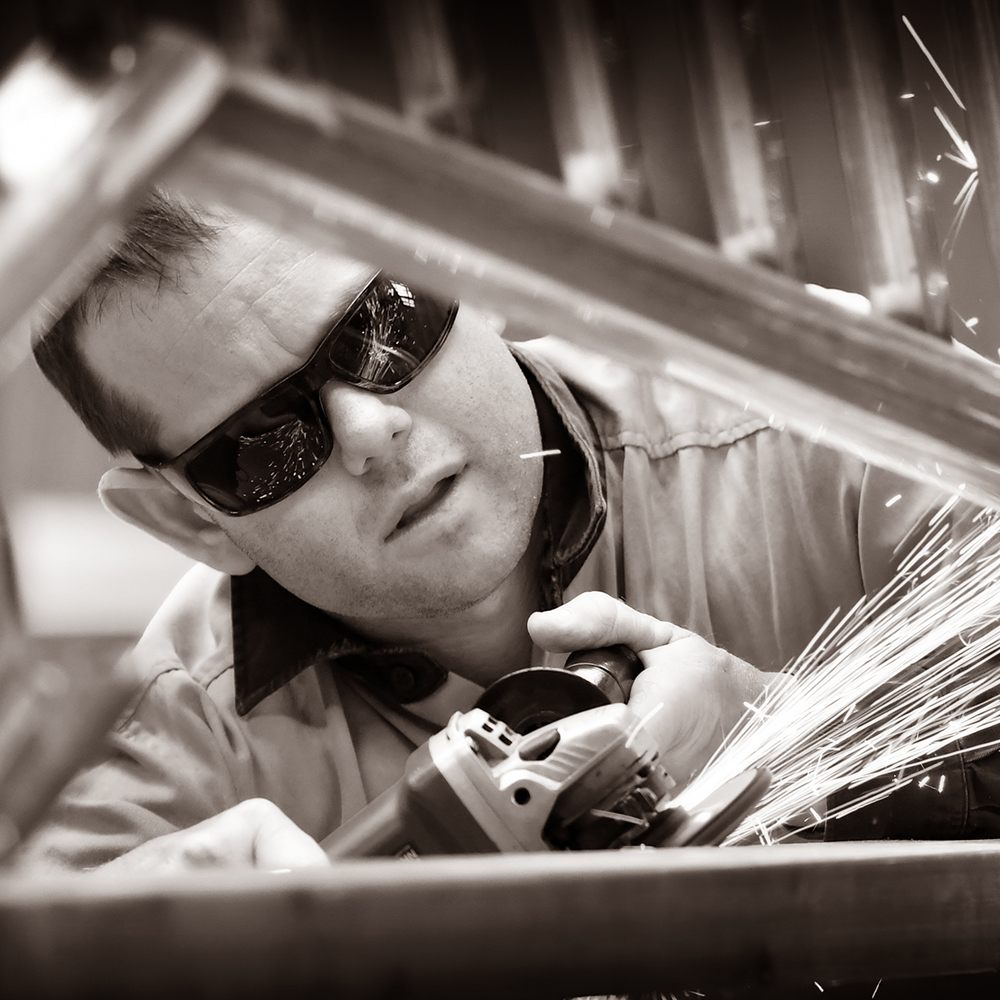 Starting from humble beginnings out of a small shed in our backyard in Tamworth, with a staff of one, we have grown into a company that values our clients, staff and the quality finish that we can only achieve together.
Justin has always had a passion for quality building products and work that he could be proud of, and found a niche in the local area - a strong demand for quality, classic, timeless and modern balustrade and fencing products.
You have to crawl before you can walk, and CCBF was about to walk. With our reputation for the finest quality our referrals came from word of mouth. We moved into a larger space, 37 Avro Street Tamworth, and began employing.
Country Custom Balustrades + Fencing has never looked back, each year we are able to grow, refine and produce. Our reputation is key. The process has had its ups and downs and didn't happen overnight, but when the momentum happened it happened quickly. With growth in mind, and focused on maintaining our excellent service and quality, employing the right staff and ensuring the product quality is a must. 7 years on and we now have 7 employees and are getting increasingly stronger with every year.
We service locally Tamworth, the New England and North West, including Armidale, Gunnedah, Narrabri, Glen Innes, Scone, Moree and Walcha.
We have learnt that there is a good balance between professional management, responsible business ownership and a healthy family dynamic. Justin and Erin have 5 young children that motivate their success. Living, working and raising a family in North West NSW is a motivator to do better with every job we take on. This is how we have been able to learn and be successful.
Country Custom Fencing makes decisions within our core values:
Quality is paramount, we stand by our product 100% and are proud of every job
Beautiful finishes which stand the test of time, strong, durable and easy to maintain
Proudly 100% Australian made products custom built for you
We pride ourselves on good customer service
We want customers to have an enjoyable experience and be 100% satisfied
Our staff are highly trained and have a keen eye for detail